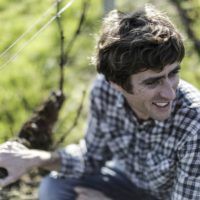 The Terroir
The earth guides our work
Château Maréchaux, home of the family, faces the prestigious villages of Saint Emilion and Pomerol. A few steps away is Château La Pensée, the second vineyard recently acquired. The clay soils that make up the majority of the property's 22 hectares allow the Merlot vines to flourish, and are well suited to growing the other historic Bordeaux varieties: Cabernet, Malbec, and Sauvignon. With their capacity to regulate hydric levels all through the year, they maintain a certain freshness and balance for the vines throughout the seasons and confer the aromatic freshness that characterises our wines.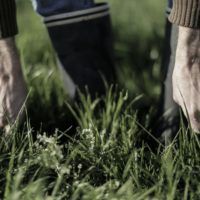 Work in the vineyard
We work the soils and cultivate our grapes in sustainable agriculture, accredited by High Environmental Value certification at level 3, obtained at the end of 2019. This method of vineyard management, begun over ten years ago, obliges us to adapt daily, and to organise our work according to the seasons and the vagaries of the climate. In accordance with our engagements in this respect, we have abandoned the use of herbicides, working the soils mechanically and banning all products that may have harmful effects on health.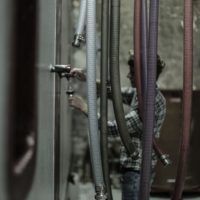 Winemaking
The vat room has been totally reconfigured to allow for making wine in small tanks, both stainless steel and concrete, which enables us to preserve and respect the characteristics of each parcel. Ageing in vats or barrels of 225 and 500 litres creates a range of 12 wines that carry the Mingot family signature.